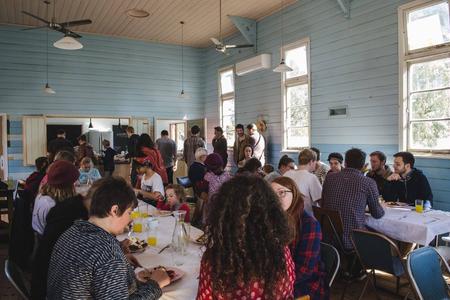 Friday the 18th of June, 6:30–8:30pm.

Stories connect us, delight us and enlighten us. Feast of Stories Community Dinners are held monthly and involve two storytellers sharing a true story and a community-cooked meal. This is our second attempt at re-starting our Feast of Stories, and in light of current restrictions places are super limited! Tickets are free and donations gratefully accepted.
The Feast of Stories Community Dinner will be held at the Feast Space, the Old Church on the Hill, 36 Russell St, Quarry Hill. There is a bus stop directly outside the Old Church (Route 64 and 65). Please feel free to invite anyone who is new to Bendigo. All welcome!
Hosted by the Old Church on the Hill and Neighbourhood Collective Australia