Kelly Brouhaha w/Matt Katsis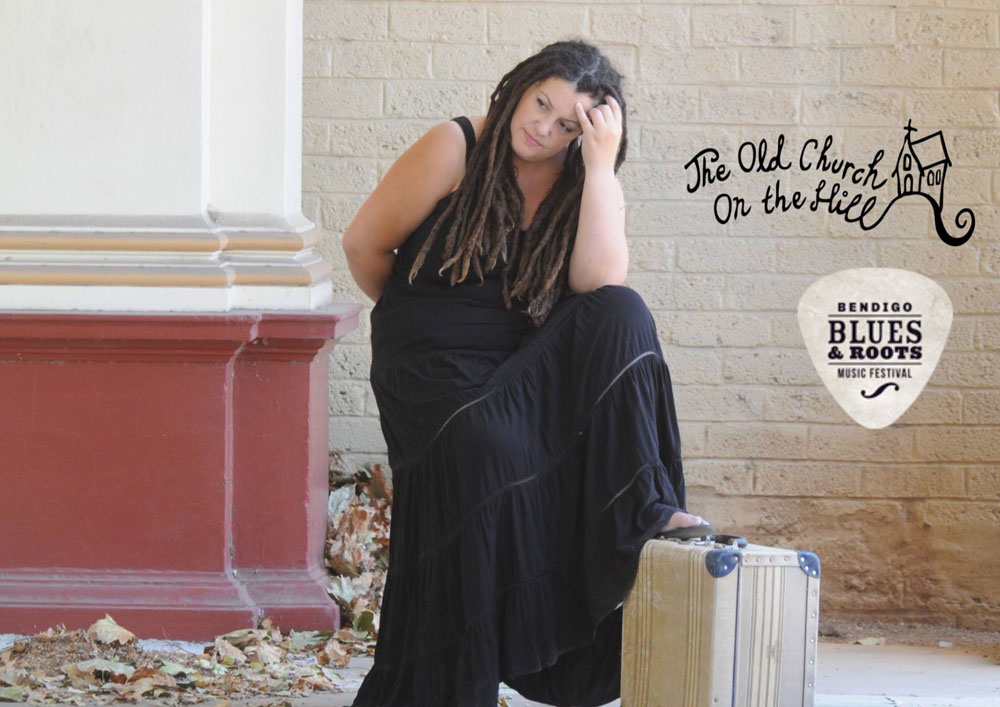 Friday July 9th, 7–10pm
Tickets: www.stickytickets.com.au/U6KL6
Kelly Brouhaha returns to Bendigo on Friday 9 July 2021, as part of her latest tour; and she's a welcome addition to roster of brilliant concerts being staged this year at The Old Church on the Hill.
Shortlisted for the Americana Music Prize in 2018, Kelly Brouhaha's brand of americana soul is as real as it gets. The South Australian songwriter & multi-instrumentalist spends most of the year around a campfire, travelling in her 1992 Toyota Hiace Van called "Pamela Vanderson".
Her debut self titled album tells the story after leaving her marriage and mortgage behind in the pursuit of happiness. The single "40,000 Star Hotel", co-written with Aleyce Simmonds is a big, ballsy, freedom-esque blues which captures the heart of the Australian landscape and the lure of off-grid living.
Choosing to pursue the road less travelled after learning of her father's alzheimers diagnosis – this album captures heartbreak and grief in a way that leaves you breathless. A diverse first offering from an artist you absolutely need to hear.
You cannot put her unique style into a box; from big blues, to soulful country, it is real and raw and vulnerable.It's exciting to have Kelly back in Bendigo, especially with renowned local opener Matt Katsis!
Doors open at 7pm for a 7:30pm start – hit the ticketing link to assure your seat!