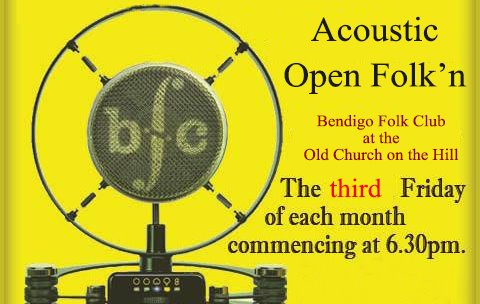 Friday July 23, 6pm.
We came back in May, had a little lock-down hiccup in June but are looking forward to getting going again in July with Open Folk'n. Again we will be around the big single mic for performers experienced and emerging, young, old and in between.
Normally we get together on the 3rd Friday of the month however for July only we have gone to the 4th due to another booking being made whilst we were in recess. So Friday the 23rd of July it is.