Row Jerry Crow presents 'Keep the Circle Unbroken'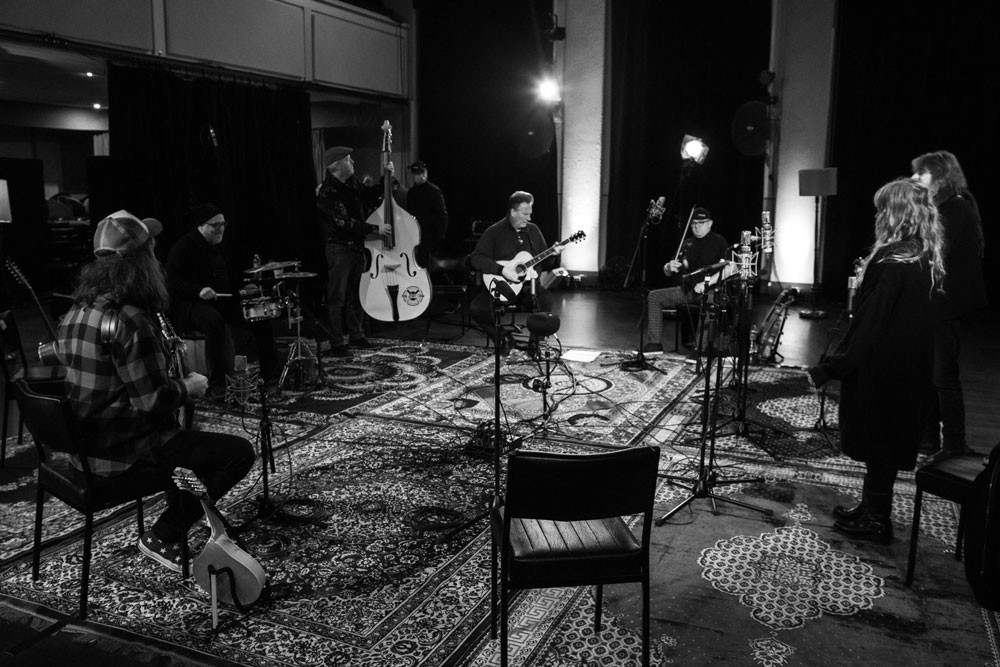 Thursday 25 March, 6:30–10pm.
Keep The Circle Unbroken features an incredible line-up of Australian musicians performing on a new album of the same name – inspired by the Nitty Gritty Dirt Band's 1972 album Will the Circle be Unbroken. The Country Rock band's album was designed to bring together two generations of musicians and a divided nation, and plant the seeds of hope for a better future. Keep The Circle Unbroken is an audible bridge stretching across generations, cultures, sexes, politics, race, and musical genre – a showcase from every corner of our nation.
The acoustic album will be recorded live and in the round at MEMO Music Hall two days prior to the Live Stream performance. Row Jerry Crow is the backing band and the recording features special guest musicians and singers performing in never-before seen trios and duets. The recording will be raw, warts and all, and will reveal the soul of each artist.
The circle of artists represents sitting around a campfire, being at the family dinner table, or at a traditional music session. Sharing stories, thoughts and memories handed down from generation to generation.
The Album was the concept of Row Jerry Crow's mandolin/songwriter, Delsinki and Fiddle player John Kendall. "In a world that seems to be at each other's throats every other second, and not LISTENING to each other, we wanted to make an album, that would inspire everybody to stop and reflect on what is important in life. Putting our heads together we thought we'd get our eclectic bunch of mates all together in one room and show the connection artistry that comes from music'. We got an incredible response," they said.
Full line-up of featured artists and other details to follow, but it is anticipated there will be two separate shows on the evening of 25 March, due to limited numbers allowed in the hall during State government enforced COVID-related restrictions.
Please watch this space for ticket link and further updates in the coming weeks.