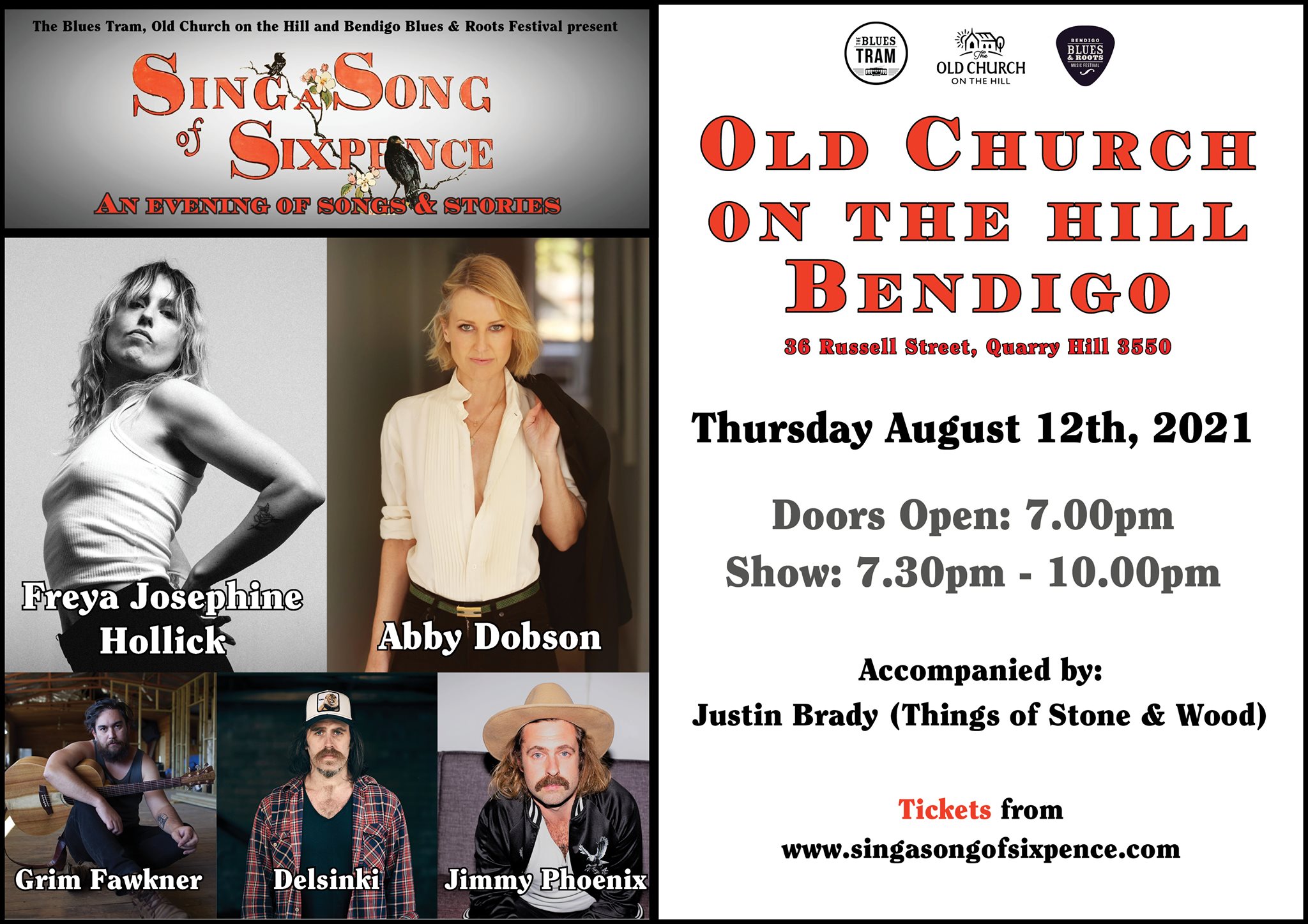 Friday Feb 11th, 6.30–9.30pm.
An evening of songs and stories performed by some of Australia's best and emerging songwriters.
Abby Dobson
Freya Josephine Hollick
Grim Fawkner
Delsinki
Jimmy Phoenix
Accompanied by Justin Brady (Things of stone and wood)
The Singer/Songwriter Showcase events, staged at the Old Church by the Bendigo Blues & Roots Music Festival crew on a semi-regular basis, are an opportunity to enjoy a House Concert vibe in a public venue. The door charge is kept as low as possible to ensure accessibility to all. Under 12s free and, although drinks are available for sale, the focus is on THE MUSIC. If your conversation is more important to you than other people's enjoyment of the artists' performance, please take it outside. (Thanks.)
Proceeds from drink sales go to supporting the Old Church crew and their many worthy initiatives.
We look forward to your company for an intimate concert experience like you've likely never experienced before.